Gig-Economy Scholarship Winners
At HapiGig, we believe in the importance of giving back to the community. We understand how valuable education can be, no matter what you want to do with your life. This is why our company created the 2022 Gig-Economy Scholarship to award $1,000 to students who are looking to improve their lives through education. Applicants are tasked with writing a reflection on gig-based apps about how they have impacted them and how these apps can change the world around us. For more information on the criteria and how to apply visit our scholarship page.
2022 Winner: Brooklyn Beauregard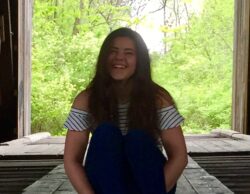 Biography –  My name is Brooklynn Beauregard and I'm from Rutland, Vermont. In the seven years before making the choice to go back to school, I got married and started a family. When I became pregnant, I decided it was time for me to go back to school so I could get the education required to reach the goals my husband and I have for the future of our growing family. I'm currently attending Regent University online to attain my bachelors in Psychology. With my degree I plan to become a teacher while I go back for my masters to become a Mental Health Counselor, as it is my deepest desire to help others.
Reaction Statement – I feel so incredibly thankful for this scholarship! I was determined to go back to school without taking out any loans and this scholarship is exactly what I needed to finish paying for school! Thank you so much HapiGig for this incredible opportunity!